WHERE IN THE WORLD IS CORI BRETT?
---
I began writing "Where in the World is Cori Brett?" in August 2009 as a monthly column for the Arizona Women's Golf Association website. My interest in promoting women's golf coupled with a desire to give back to the game inspired me to contribute in the way I know best. The Association has approximately 26,000 members. I write first-hand, informative golf reports for the reading enjoyment of my fellow members, based on my golf travel assignments.
| | |
| --- | --- |
| Through Golf, The Game & The Lifestyle, I've enjoyed interviewing celebrities for magazines and video. Meeting legends of the game on a one-to-one basis is always a thrill. Their dedication is truly inspiring. | Cori with Arnold Palmer in Wailea, Maui, Hawaii |
---
FROM THE ARIZONA WOMEN'S GOLF ASSOCIATION WEBSITE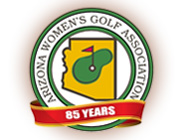 We are fortunate to have an AWGA member whose assignments take her to top golf destinations, from China to San Diego, and who is willing to share her golf travel adventures with us. Cori Brett contributes first-hand, informative golf reports, special to the AWGA website, for the enjoyment of fellow members. An experienced golf travel writer for 15 years, her work has appeared in Golf for Women, Fortune, SPA, the San Francisco Chronicle, and numerous other national publications. One of only a few women golf writers, Cori brings a unique perspective to golf travel.
Cori's Stories